With our many shipping branches, we can efficiently manage inventory levels at sites scattered across the country and overseas. By placing purchase orders through one uniform supplier, better lead times and inventory control are achieved and costs reduced. Ellsworth Adhesives is committed to quick delivery of the most advanced products to anywhere in the world.
To find your local office's phone number and address visit our Global Locator page.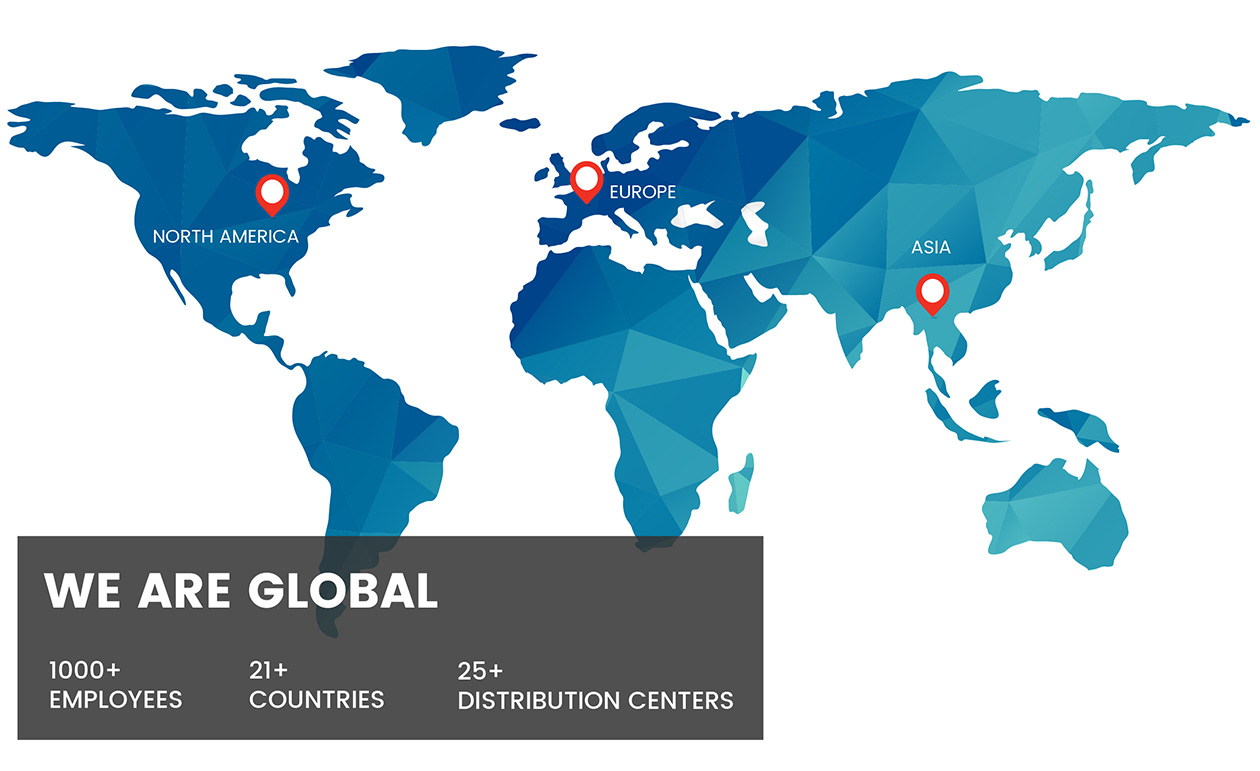 Global Distribution
Ellsworth Adhesives excels at the logistics of supplying products accurately and on time, whether it is to a single location or many locations throughout the world. Ellsworth Adhesives has a deep understanding of import/ export laws and regulations, ability to track shipments even with appointed freight forwarders, the capacity to clear customs quickly and in advance, plus a Certified U.S. Export Compliance Officer (CUSECO).
To learn more visit our CUSECO page.